Instagram
Case Study: How Sked Social Helps Imagine Media Increase E-Commerce Sales on Instagram by 30%
Here at Sked, social media is all about creating authentic connections! So when we spotted one of our agency users doing it all so well, we just couldn't keep these secrets to ourselves.
Meet Imagine Media Consulting
When it comes to the expert storytellers and connectors at the Atlanta-based social media marketing firm Imagine Media Consulting (IMC), driving results is all about relationships.
Looking to break convention, deliver cutting-edge content, and save their team time, Imagine Media Consulting turns to Sked Social to execute their innovative Instagram strategies. Here's a look at some of their day-to-day challenges and how Sked Social helps them succeed.
IMC's Challenges
As a fast-growing, full-service agency, IMC was looking for an efficient and scalable solution for the time-intensive Instagram management of their fashion and e-commerce clients. Some of their primary problems included:
Streamlining every step of their 360-degree process: planning, creation, scheduling, and deployment.
Implementing a scalable product tagging process for their e-commerce roster of brands
Collaborating easily with all of their talented agency account heads and creatives.
Sked Social's Solutions
Here's how robust Instagram management features help IMC to bring results (and smiles) to their clients:
Instagram Grid Planner: Using Sked's Visual Planner, IMC delivers some killer-looking feeds in a matter of minutes. No longer is IMC uploading content manually, but they're also able to change the content order in seconds and translate their clients' aesthetic to Instagram easily.
Time-Saving Product Tagging & Content Optimization: With revenue at the top of every e-commerce brand's list of priorities, IMC helps drive more sales to their clients with quick and easy product tagging. This helps them prove their ROI and frees up time to sign on new clients.
Unlimited Users For Scheduling & Collaboration: With Sked Social, IMC's account and design teams are happier and more efficient, giving them the freedom to focus on what they do best: creating great strategies and engaging content, and delivering 100% client satisfaction.
Want to know learn how IMC aces their client's social media strategies? Here's a peek at the inner workings of IMC's Instagram management process through the eyes of Maire McMahon, Senior Social Media Manager at Imagine Media Consulting.
Q: How does Instagram help you? Do you use it to generate awareness, sales or purely for audience engagement?
A: "Instagram is an incredible visual marketing tool for brands. Visual content allows brands to engage with their target audiences at the highest level. In short, we use Instagram for all of the above—awareness, sales, and engagement. Our partners come to us with different goals and all goals represent a different priority. While our agency is focused on building relationships, that does not mean we abandon the bottom line. Whether it be sales, growth or engagement, we develop strategies to support all of these goals and weave them into our overall execution."
Q: Why did you decide to use Sked Social? What challenges were you facing that it helped solve?
A: "We're a fast-growing agency. The notion of physically posting to the platform from mobile is not scalable for our organization. Above all, we want the best for our partners and their brands. Having the ability to schedule posts to go out at optimal times with every detail ironed out and ready to go, from tagging users to geotagging, and Sked Social's first comment feature is something you can't do on other platforms. Sked Social has been a vital tool not only for our account team, but for our agency as a whole. The time it saves us allows to grow our team and our revenue."
Q: Can you tell us about your favorite Sked Social features? How does it make your life easier?
A: "We seriously love them all! As Instagram has changed, Sked Social has too and we appreciate that. I lead our Fashion/Lifestyle account team so a lot of our partners have e-commerce websites. Because of that, the product tagging tool has been really helpful for us."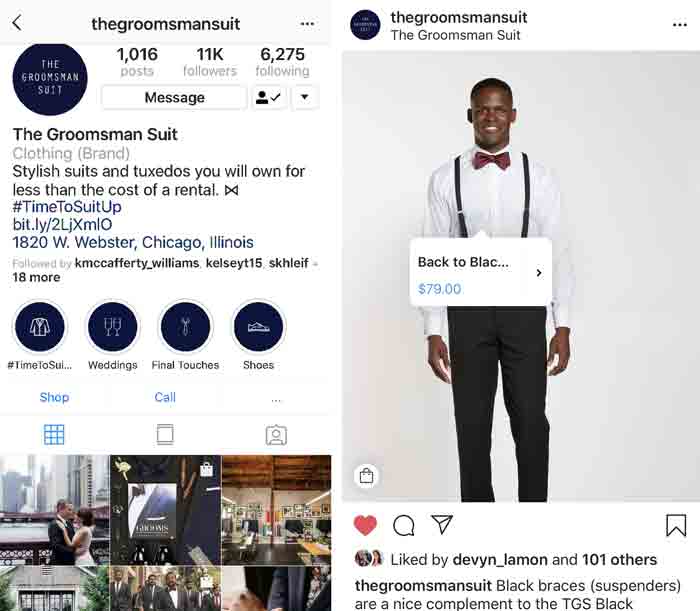 Q: What are the challenges of managing multiple client Instagram accounts? How has Sked Social made it easier?
A: "Multiple partners means multiple deliverables and strategies. Sked Social truly helps us keep it all organized and on-track. There is so much that goes into our content creation. Knowing that all of that work (even just one post) – is going to go out, on-time and with all elements of our posting strategy taken care of has been a game-changer for our agency."
Q: We love your beautiful and strategic agency account feed. Can you share a little bit about your Instagram planning process?
A: "Our Instagram content is planned on a weekly basis. Because social media moves so quickly and our agency does too, we stick to a weekly calendar to allow room to pivot and jump on trending topics. We start our content planning with messaging (i.e. relevant National Days, announcements, etc.) then map out what the actual Instagram grid would look like. We have an incredibly talented in-house copywriter who crafts our social media copy."
Q: How much time does your team spend using Sked Social?
A: "Our team spends about 10 hours using Sked Social per week, which is incalculable to what we would spend manually posting for our partners. Plus, as a by-product, Sked Social allows for a happier and more efficient account team."
Q: Can you share some expert tips for Instagram success?
A: "Strategy is everything. High-level messaging pillars are your friend and every post should have a purpose."
Dive deeper into IMC's compelling team and agency story by visiting their website. And if you're looking to apply their winning strategies to your own brand, get started today with a 7-day free trial of Sked Social—your all-in-one social media scheduling platform for Instagram, Facebook, Pinterest, and soon, Twitter.
Seema Nayak
Seema is a Digital Marketing Specialist with a decade of experience in helping businesses grow. She loves mountains, slow travel, and animals. Connect with her on Twitter at @seemanayak.