Blog
Social Media News: Mary Meeker's Internet Trends Report, Deepfakes and Instagram Sticker Response Cards
If you're a bit nerdy like us, you mark tech report release dates in your calendar. And in this year's Internet Trends Report, we saw key shifts in social media behaviours. Snapchat is moving with the times and integrating a group chat sticker. Plus, Zuckerberg was the next victim in deepfakes news.
Here's the latest in social media news:
Key Takeaways from Mary Meeker's Internet Trends Report
Mary Meeker's Internet Trends Report is a key tool for marketers looking to the future of social media. As a reputable tech report, insights presented this year struck interest everywhere.
Here are some of our key takeaways:
Daily Facebook users are declining, while Youtube and Instagram continue to rise
Between 2009 and 2018, the percent of global internet users has grown from 24% to 51%
E-Commerce accounts for 15% of all retail sales
If your clients are yet to enlist shoppable posts online, now's the time. And depending on their ideal customers, it may be a good idea to reassess the best platforms for the brands. Check out the whopping 300+ slides of the tech report to discover more.
Snapchat Experiments with 'Join Group Chat' Sticker
Remember when Instagram swiped Snapchat's 'Stories' structure? Well, turns out, two can play at that game.
This week reverse engineer Jane Manchun Wong discovered a new Snapchat sticker.
Social Media Today reported that this would allow viewers to tap on a Snapchat video and join a private chat.
So, what does this mean for agencies and brands on Snapchat? With a younger market using the platform (13 to 24-year-olds being the majority), groups chats could be useful customer service techniques.
Want to open the floor to your audience to connect?
Planning a new release you want to share with exclusive fans?
Brainstorming new ideas to collect information about your audience?
Simply add the 'Group Chat' sticker to your Snapchat post and let the conversations roll.
Instagram is Testing a Questions Sticker Response Card
If your agency or brand uses Instagram's question sticker, you know it can be a tricky situation. Sometimes you don't want to share a respondent's answer to the Stories feed.
It might be off brand, perhaps it's negative, or you just don't feel it adds value to the audience.
With Instagram's new Questions Sticker, revealed by Jane Manchun Wong, you'll be able to reply directly to the account that submitted the answer.
This will make for a smoother user experience on Instagram, saving you time and making it easier to build direct connections with respondents.
Facebook Refuses to Remove 'Deepfake' Video of Mark Zuckerberg on Instagram
Facebook has reportedly cracked down on fake news. But with new revelations that 'deepfakes' (AI manipulated videos to make people say things that they didn't) aren't being taken down, this is questionable.
Next to have their identity manipulated? None other than Mark Zuckerberg himself.
This follows 'deepfakes' of Kim Kardashian and Donald Trump being shared to the world, too.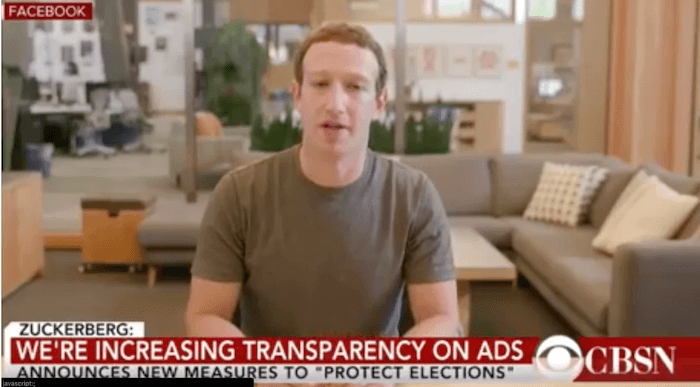 As reported by TechCrunch, the videos didn't appear to violate any Facebook policies. An Instagram spokesperson told TechCrunch:
"We will treat this content the same way we treat all misinformation on Instagram. If third-party fact-checkers mark it as false, we will filter it from Instagram's recommendation surfaces like Explore and hashtag pages."
For agencies with high profile clients, this is particularly concerning. Another reason not to completely trust what's shared by others on the online space.
ICYMI: The Latest in Social Media
What's New at Sked
This week we brought you information on boosting your sales with a multi-link bio. We also made it easier than ever to compare social media schedulers for your brand.
Create an Instagram Landing Page for Your Store and Skyrocket Your Conversions
Ever felt the frustrations of Instagram's limiting single bio link? Us too. That is until Sked Link came along.
Here you can create a branded landing page to direct traffic wherever you please.
You can also add shoppable Instagram tags to your Sked Link landing page. Here's how.
Social Media Schedulers Compared
We understand that different types of agencies and Social Media Managers look for different things in Social Media Schedulers.
So, we've taken out the guesswork and compared the top tools for you. Here's our social media scheduler comparison.
As your all-in-one social media scheduler, Sked Social caters to every step of your social media needs. On top of that, with its integrated features, Sked Social saves its users 5+ hours per week on average. Claim your 7-day free trial of Sked Social today and see for yourself!
Danielle Read
Danielle is the Founder of Readcity Writing, a copywriting and digital marketing biz helping small businesses reach wider audiences through edgy online marketing strategies. When Danielle's not writing articles, creating social media campaigns and wistfully looking out her window, she's playing drums in a band and hanging out with office cat Larry.