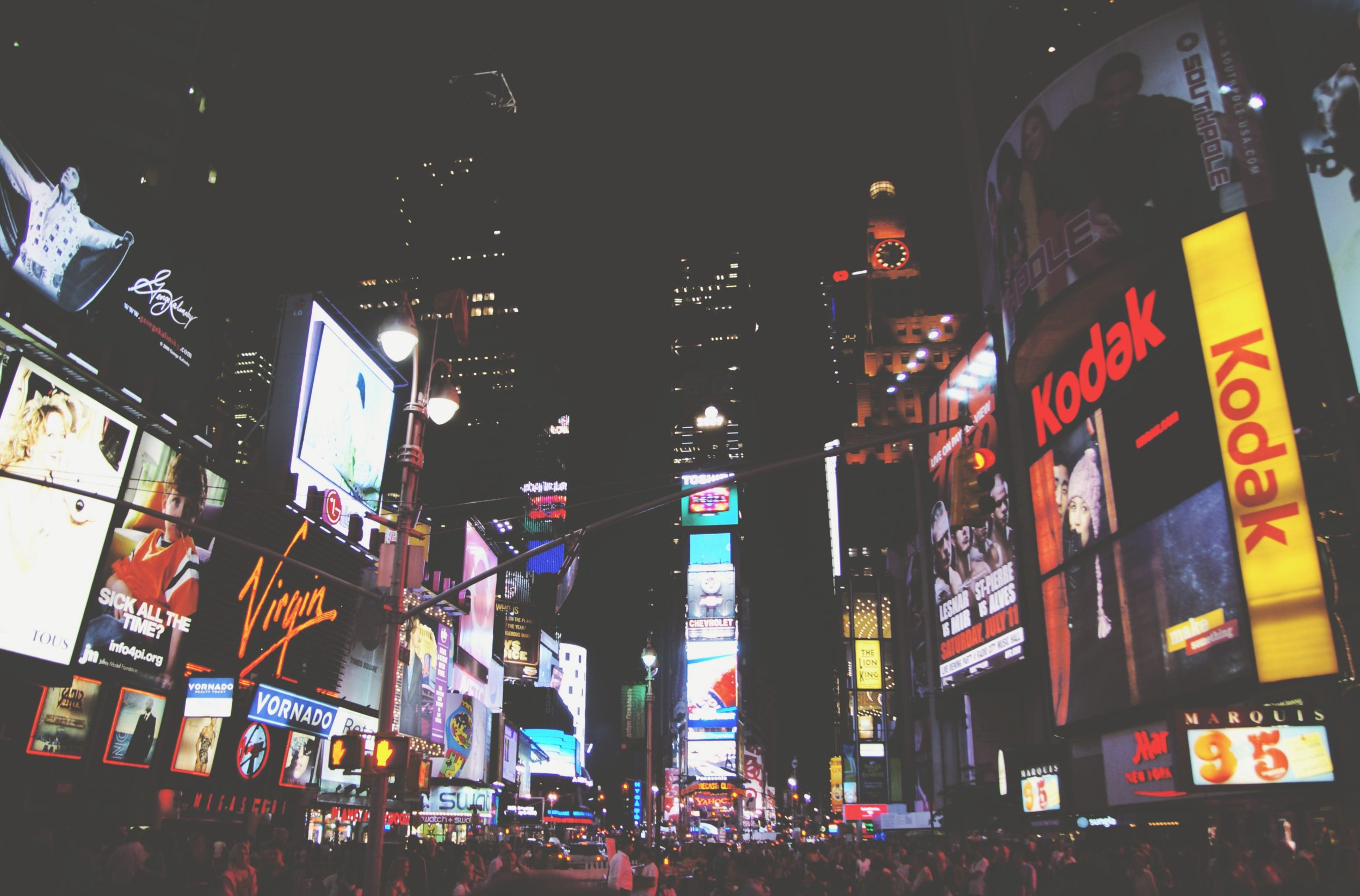 For this article, we are going to look at what worked better for sparking engagement on a selection of different upper echelon brand pages. As I mentioned in my previous and debut blog post for Sked Social (formerly Schedugram), different things work for different brand pages so it is important to try new things and also to use the content of your competitors as inspiration moving forward. Obviously, do not straight up copy other accounts, but do always keep a keen eye on what those around you are electing to do via Instagram. It is not cool to completely steal the ideas of other people, although it does happen unfortunately. Having said that, crossposting is cool as long as you tag where things came from and give credit where credit is due.
Chapter 1: Photo versus Video
At the moment, posting video on Instagram may get you less likes on average than posting a photo, but it is more likely to make your fans post their own comments and encourage engagement so it is definitely worth considering and implementing into your Instagram strategy. For Juno Records, posting a motion picture video is not crucial, but posting a pack shot video (a video with a record's artwork and a music track from said record on top) is because our audience really want to hear what a release sounds like. That way, they can decide whether they want to buy the release or not. For a while, we would regularly get customers asking us to post sound clips, so I am very happy that we have been able to implement this recently using a fairly simple online too called Instatube. I am on a Windows computer at work, which makes doing creative things like creating video slightly trickier.
This post by Gabriele Boland is a great read. As Gabriele mentions, Instagram has been rapidly changing of late with lots of new features to experiment with. Perhaps all these new features are in response to the fact that Instagram now has 800 million monthly and 500 million daily active users. Another interesting statistic is that Instagram have said that time spent by users viewing video on Instagram is up over 80 percent year over year. Also, users are producing more video, four times as many per day as they were last year. When Instagram launched video, you could only film for 15 seconds. Now the video limit is 60 seconds, so there is a lot more scope and time to get your message across. If your brand is not using video as part of your Instagram strategy, now is definitely the time to start.
Let us take a look at how a recent video and a recent photo from Complex performed on their Instagram, respectively. Then, we can compare them.
This video of a DJ Khaled event in Miami has been played 206.2k times, and has been commented on 360 times. While Instagram do not make it obvious, you can find out how many likes a video has received by clicking on the play counter when you are on the post. This video has been liked 24.6k times.
Now, compare the DJ Khaled event video to this photo of a mountain view crossposted from Lost In The Forrest. The photo got 14.3k likes, which is over 10,000 less than the aforementioned video, and it was only commented on 20 times. Clearly in this instance, posting up a video (one of an event, specifically) is more engaging because it allows Complex's followers to feel like they were at that show, and what transpires gives them more of a reason to comment than on a mountain landscape, no matter how beautiful that mountain landscape may be.
Again, this all comes down to what works best for your brand and that is what it ultimately comes down to. Be inspired, but also pave your own way. You will most likely see the best results from a balanced mixture of photos and video, because posting on Instagram is not an exact science. The chances are your page probably does not the have same amount of followers as Complex does, but you should always aim high.
Chapter 2: Carousel Photo Albums
I must say that I am not a fan of the carousel photo album, at this stage. It seems a bit clunky, and also works against what made Instagram so good in the first place – having to choose your best photo, edit it and make it count because you cannot simply upload a whole album. Having said that, a carousel photo album could work really well for product launches and showing off what you have in certain product lines and that sort of thing – things that are closely related to each other. I think it also could work well in a scenario where you do different edits of the same shot (black and white, colour variations), or if you had the same product in different colours like a t-shirt for example.
The above Adidas post is a good example of what I was talking about in the previous paragraph. Adidas has cleverly used the carousel photo album to focus solely on their Adidas Athletics collection in collaboration with Reigning Champ. It is effective here, because if you spot it on the feed and want to know more, the logo on the top right (two squares layered on top of each other, similar to how a video has the film camera logo so you know it is a video) lets you know you can see more. At the time of writing, this photo carousel album from Adidas had 99.1k likes and 329 comments. It is worth bearing in mind that Adidas have 16.7m followers on Instagram, too. They are one of the biggest brands on Instagram (and the world) and you would expect them to be at the top of their game.
A carousel photo album will not work particularly well where Juno Records is concerned because we post about so many different releases from disparate artists and music styles on a daily basis. If we were at an event or hosting a party, then a carousel photo album may make more sense then as a nice thing to recap. Or we could take a few different, more detailed photos of a specific release if the artwork was particularly striking or if we knew it was going to be a big seller, and do an album that way. I cannot help but wonder that if you are posting a carousel photo album, why not make a video? I am just thinking out loud here, forgive me.
Chapter 3: Short Video versus Long Video
Although Instagram increased the video limit from 15 to 60 seconds, that does not mean you have to use the whole 60 seconds. Short, snappy videos (RIP Vine) are always going to be more engaging. If you make a 60 second video, the chances are the majority of your followers are not going to watch it to the very end. With this in mind, be economical when you are creating video assets for Instagram.
GoPro is a good example to look at in terms of the long video posts they do. In the post above, they have shared a fairly lengthy look at their new Hero 6 camera. Given their field, you would expect GoPro to be very good with video and they are here. This video is certainly impressive promotional content, and is quite loud and in your face. In other words, it is hard to ignore. Having said that, it does seem to drag on a little and could arguably be shorter to keep the attention span of the audience. By uploading such high quality, promotional content, it is easy to tell that this is not someone handling the GoPro socials completely from their mobile device. Still, the video has been watched 594k times, and commented on 997 times. It has also got 108.8k likes.
Now, this is more like it. The post above is 6 seconds long, maximum. The text is minimal, and makes you want to find out more. Due to the video being so addictive to watch, you end up watching it a few times just to take it in. This is helped by the handy loop video feature on Instagram which means videos play over and over unless you manually stop them. Take note that the shorter video has been watched 1.25 million times, which is over twice as much as the aforementioned longer video. The shorter video has also been commented on 1,050 times, and been liked 143k times. In this case, a shorter video has clearly worked better than a long video for GoPro's audience. When posting a longer video, you are more at risk of losing the potency of your messaging. Keeping things concise means the video is much more likely to be memorable for your audience.
Chapter 4: Short Text versus Long Text – Less is More
Much like with a short video versus a long video, it is probably a good idea to try and keep your social copy text as short and snappy as you can. In the past I have found that trying to sum up what you are posting about in three words, where possible, can be really effective. Of course, sometimes you need to use a few more words than three and that is fair enough.
The above post by Highsnobiety is a good example of using short, sharp text to good effect. Highsnobiety have used a popular song title, which also describes the image as their caption, which will resonate with their audience ('California Love' by 2Pac featuring Dr. Dre). Not counting the photographer credit and the hashtag that is just two words. It is short and sweet in the best way possible, and is something that is relatively easy to dream up. For reference, this photo post got 30.6k likes and 100 comments.
I have to be honest; it was fairly difficult to find a post on Highsnobiety's Instagram with text that you could really deem as "long". That says a lot about how effective long text is on Instagram. In other words, it is not that effective. Highsnobiety do not really sell products as such, as they are a youth lifestyle brand, which makes them an especially interesting case study. They never need to oversell anything, and can use the tone of voice that they have established really work for them. The text of the above post is 15 words long, not counting the photographer credit. Even so, the word count is five times that of the word count on the aforementioned 'California Love' post. For your brand, using longer text may be necessary if you are showcasing a product, so do not worry about sometimes going heavy on text. As long as you mix it up, it should be okay. Balance is everything.
Chapter 5: Stories – separate, or make it the same as your feed?
I have noticed that some influencers will do an Instagram story about a new post on their feed. This shows that the algorithms have really been affected by the time-lapse, and Stories are an effective way to reach fans as it comes up right at the top of your feed. Also, the Stories of the page you watch the most will come up first in the order appear at the top of your feed.
While Instagram Stories are more fleeting and can be a bit frustrating for brand accounts because they disappear after 24 hours, the fact Stories show up at the very top mean they are superb exposure even if people are not watching your Stories. They still see your logo there and that is half of the battle. This is where an argument for making your feed and your Stories identical comes to the fore. If your fans do not see the content from watching your Stories, they should hopefully see it on the feed.
About the Author
Hi, my name is Patrick Swift, and I work for Juno Records' marketing department as Social Media and Content Assistant, which includes handling all of their social media networks. Juno Records is the world's largest dance music and equipment store. We are based in London, UK and our website was launched in March 1996. Since then we have built a reputation as the most comprehensive source for new and back catalog dance music, DJ and studio equipment. We now offer over 500 new releases each week, and have more than 45,000 titles in stock.
As always, feel free to send me an email on [email protected] or get in touch directly with Sked Social. Any feedback is appreciated, and I would love to hear your experiences with Instagram. A big thank you must go to Sked Social for giving me the opportunity to write for their blog for a second time.
If you're looking to carve out hours in your social media workflow, sign up for Sked's 7-day trial. Our all-in-one Instagram scheduler allows you to automatically post images, carousels, Stories, videos and more. Tag locations, users and products and manage all your hashtags in one place to save 5+ hours every week.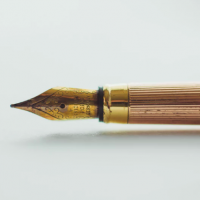 Guest Author
Every once in a while, we team up with marketing and social media experts to bring you fresh tips and sleek writing. Our guest writers come from all backgrounds to share strong opinions on social media. You can contribute to Sked Social blog by emailing us a pitch at feedback[at]skedsocial.com!