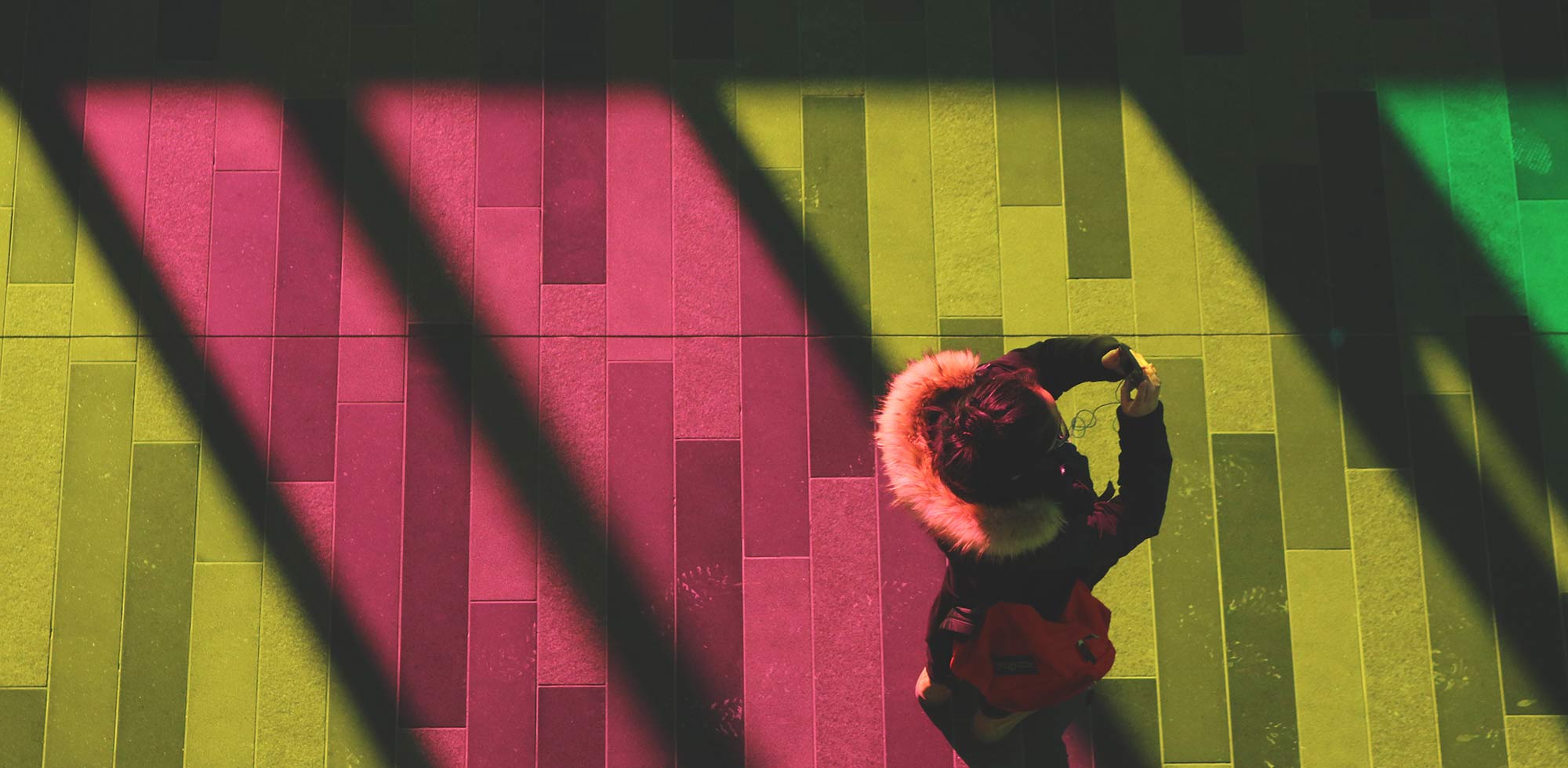 Blog
Social Media News: Instagram And Pinterest Trends, IG Gift Guides And New Creator Accounts
Instagram News
IG Year in Review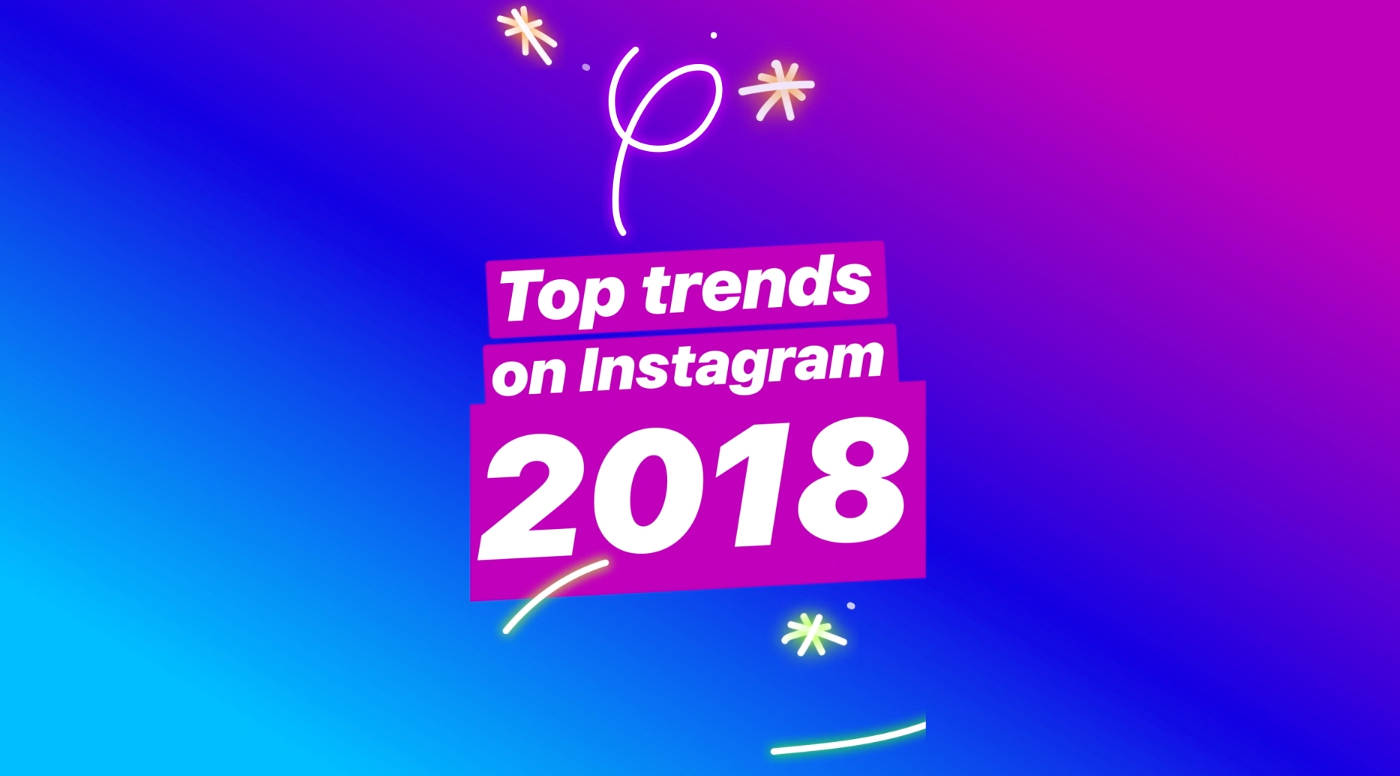 With 2018 coming to a close, Instagram is looking back on its most-loved features.
Users around the world have been spreading the love with the Heart Love Sticker and the Heart Eyes Face Filter in Stories, and in feeds, via the heart emoji, which was used in comments over 14 billion times.
Lipstick cutting, slime making, and makeup shaving continued to enthrall in 2018 as Instagram's prize for top niche community went to ASMR, while Fortnite, K-pop's BTS "Army" and the #metoo movement continued to spark outspoken conversations across Stories and feeds.
Take note of the app's most-loved and engaging trends to start your 2019 Instagram marketing on the right foot!
Most Used Face Filter in Instagram Stories: Heart Eyes
Most Used Giphy Sticker on Instagram Stories: Heart Love Sticker by Arata
Number of times ❤️ was used in comments: 14 billion
Happiest Geotagged Location in the World (highest use of 🙂 in the caption): Disneyland Tokyo
Top Niche Community Trend: ASMR
Highest Growth Hashtag Community: #fortnite
Top Fandom Community: BTS (#btsarmy)
Top Dance Movement: #inmyfeelingschallenge
Top Advocacy Hashtags: #metoo (1.5 million), #timesup (597K), #marchforourlives (562K)
IG Gift Guide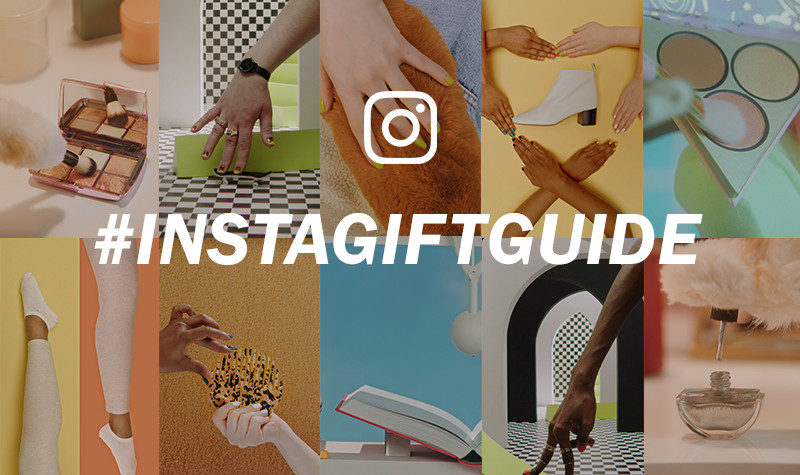 When it comes to interesting hashtags, there are no boundaries. And as the holiday season approaches, Instagram is joining in on the festive spirit with a Holiday Gift Guide for those last-minute shoppers.
Instagram's #InstaGiftGuide "matches six popular hashtag trends from 2018 with gift-worthy products from 34 brands" embracing IG Shopping.
Instagram selected six popular and unique hashtags, including #catsofinstagram, #oddlysatisfying, and #vaporwave, and cleverly paired them with products and colorful displays to showcase a range of perfect gifts for the holidays.
Draw inspiration for your Instagram shoppable posts by perusing #InstaGiftGuide yourself.
Creator Accounts Are In The Works
Influencer marketing isn't dying off any time soon, and according to The Verge, their power and control within the platform are about to skyrocket!
The latest Instagram feature in the works is the Creator Account, which aims to give high-profile influencers more in-depth control over analytics and messaging, as well as more streamlined communication with brands. These features include quality filters for direct messages, following and unfollowing analytics, and flags to better respond to business inquiries.
The new tier is currently being tested with a small group of influencers and is expected to expand to more accounts in the new year.
IG Voice
Sometimes, text just isn't enough. Now, you can record and send audio messages via Instagram direct messaging.
Whether you want to sing Happy Birthday to someone special or tell a secret which you're just too excited about to write in words, just make sure you can fit everything into a one-minute recording!
Ban On Hashtags
Instagram is cracking down on the use of eating disorder-related hashtags, which often lead vulnerable users to harmful and triggering content. The app incorporates ways for users to reach out for help and support if necessary, and Instagram is committed to updating their unsearchable policy and keywords.
Facebook News
Highlights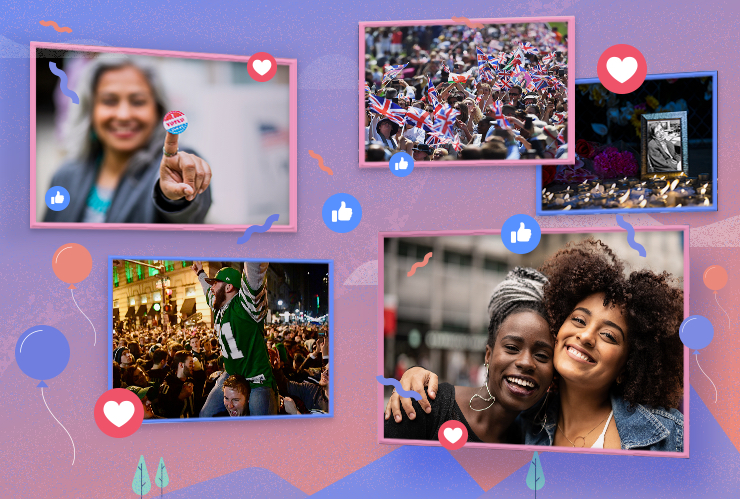 There are only three weeks left in 2018, so now is the perfect time for Facebook's 2018 Year in Review display.
The focus of this year's review is how communities around the world have managed to connect with each other on the platform.
The review also focuses on significant events and moments from 2018, such as International Women's Day, March for Our Lives, Civic Engagement, The World Cup, and Nelson Mandela's 100th birthday anniversary.
Commemorate Moments
Everyone loves to look back on memories and share past experiences among friends and family online.
The life events feature on Facebook is designed to do just that, allowing users to remember and reflect on milestones.
And with the New Year approaching, there's no better way to set new goals than by first realizing how much we have already achieved over the past few years.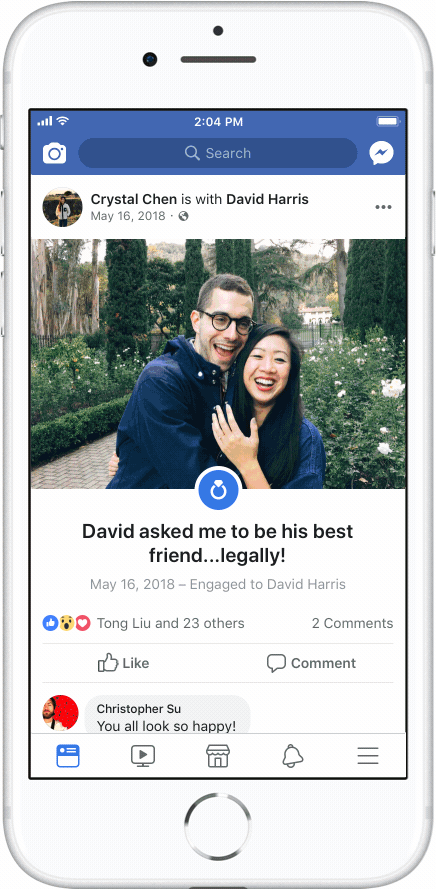 Facebook are now providing animations, photos, icons and videos to help users illustrate their finest moments. Whether you want to celebrate an engagement or a new job, or remember a fantastic party, you can share your commemoration to your friends in your Facebook feed. Life events can now even be highlighted in dedicated sections of your Facebook profile.
Pinterest News
Top 100 Trends of 2019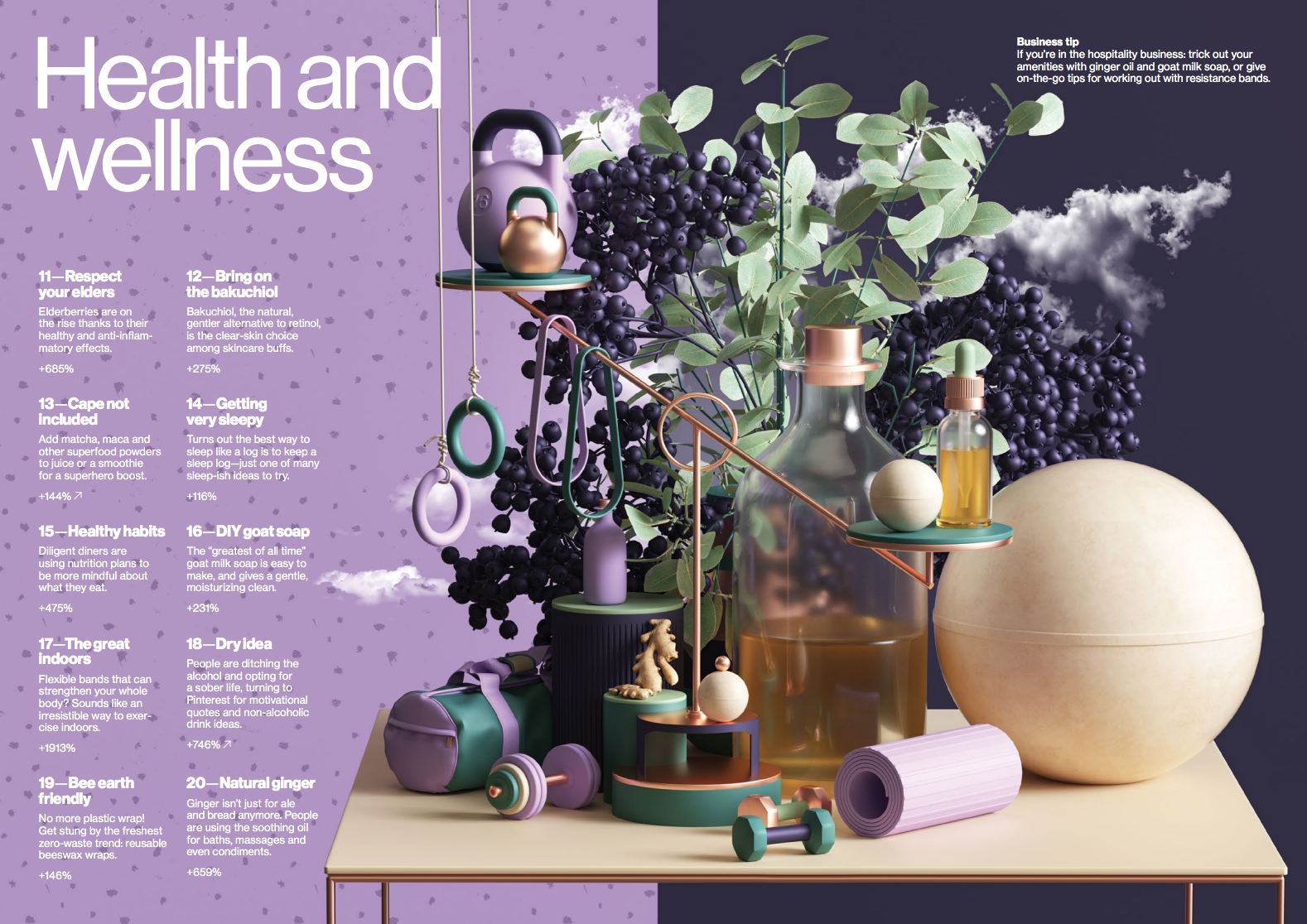 Pinterest has released its top 100 trends for 2019 list.
You can download a pdf of the full list if you are curious about the interesting and unusual ideas expected to grab the world's attention next year.
Whether your brand is centered around food, beauty, interior design or fashion, the top searches on Pinterest are bound to stir up engaging content ideas for 2019.
Levi's Collaboration
Pinterest and Levi's have joined together on the social network's first personal styling tool. Levi's customers can now create customized Pinterest boards, choosing from a variety of images, by using the "Styled by Levi's" tool.
"In the apparel space, visual search will become increasingly important. It's about seeing a great outfit and saying, 'I want to wear that,'" said Levi Strauss & Co.'s Brady Stewart."People don't know how to describe personal style, but you know what you are attracted to."
Customers are provided with styling recommendations based on their choices, shopping history, and visual questionnaire answers.
Learn From This Business
Pinterest isn't just about sharing images of beautiful products – the platform is now helping the baking company Pie Provisions expand nationally.
The U.S.-based company started using the Promoted Pins feature on Pinterest to grow their business and reach their perfect customers. Founders Lauren and Cody are now distributing their special "do it yourself" pie-crust making kit around the country.
LinkedIn News
Visibility Redesign
The design of LinkedIn's share-box is getting a revamp, so that users will be able to easily control who can view their content. Users now have more leverage over the visibility of their posts, and the links they share on their feeds.
As well as the redesigned share-box, a drop-down menu allows you to choose from a selection of visibility options, ranging from "Public" to "Connections."
Twitter News
Market Surge
Despite its problems in July with bot accounts spreading politically and commercially charged messages, Twitter now holds the biggest gain on the Entrepreneur Index, which tracks the top 60 publicly traded companies. While other stocks seem to be languishing, Twitter is leading the technology sector, rising even higher than Netflix, with a 5.25 increase.
Twitter's gains increased to 17 percent in the past month, which marks the best performance in the S&P 500 and exceeds NRG energy's 10 percent surge.
If the platform continues to purge fake accounts, it will become more attractive to advertisers, and this could increase the company's hold on the stock market even further.
Myanmar Tweets
Since tweeting about his "amazing" holiday in Myanmar, Twitter chief Jack Dorsey responded to criticism about his posts by claiming he doesn't "know enough" about the country. He insisted that he did not intend to overlook or trivialise the "human rights atrocities and suffering" currently taking place in the country, and that Twitter is taking action against instances of hate speech and extremism on the platform.
What's New At Sked
For social media managers, 2019 promises to be an exciting year with new features rolling out across all platforms. Social media strategy has become central to successful business and marketing campaigns, especially for brands and services who thrive by connecting with their audience online. The statistics speak for themselves.
Some of the top findings which social media managers should keep in mind when devising their clients' strategy next year include:
1. On Instagram, images are still the most important factor, taking up 85% of the platform's postings.
2. Instagram videos are most likely to result in comments and likes.
3. Facebook has the highest engagement rate among college users – up to 77%.
4. Half of all millennials use Pinterest every single month.
New Sked Tutorials: New to Sked? We're now giving you the full run-down on how to add all your social media accounts, from Facebook to Twitter to Instagram, onto Sked Social. The Manage Accounts page allows you to view and access all of your social media platforms, posting, and automation scheduling in one place.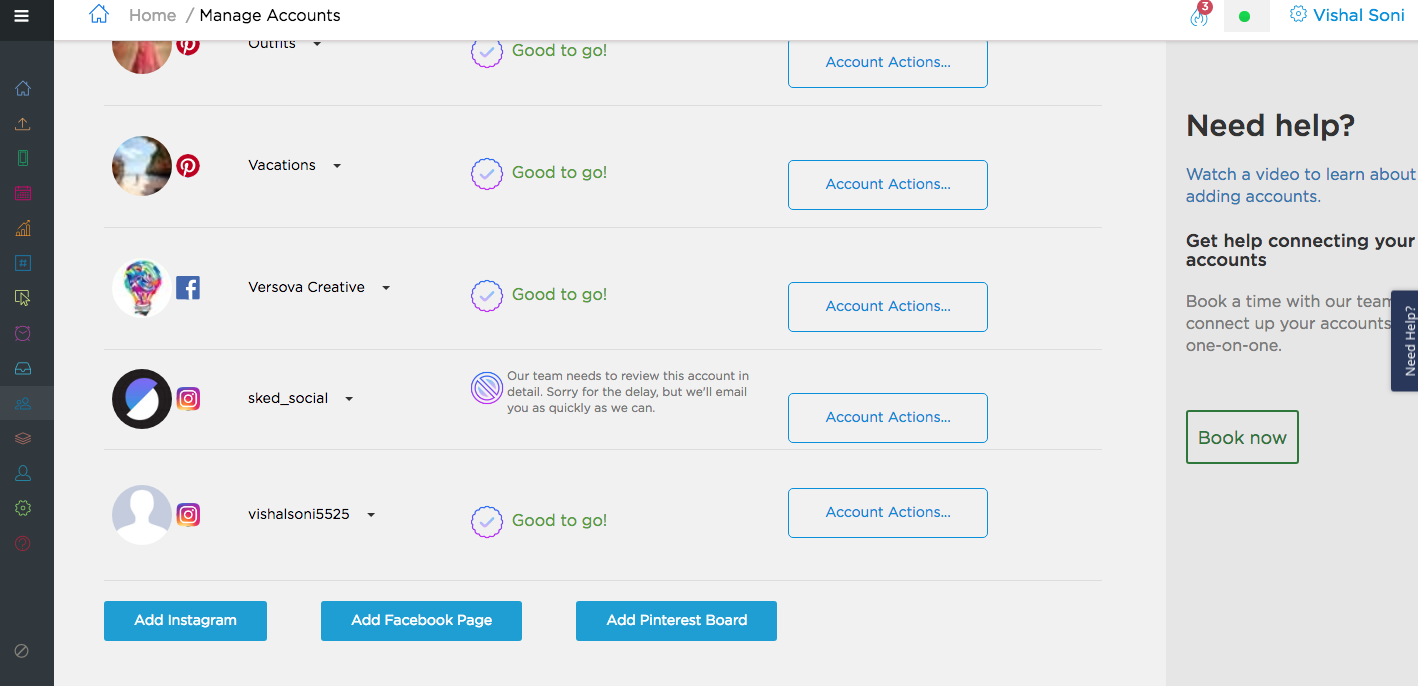 We've also put together a step-by-step guide to uploading and managing all of your content on Sked. Since our rebrand from Schedugram to Sked Social, our dashboard has been redesigned along with other improvements, and we want to make sure that all of our users can stay up to date with the new look. Whether you are uploading content to a single or multiple channel, we've got you covered – social media management has never been so efficient and easy!
If you're looking to carve out hours in your social media workflow, sign up for Sked's 7-day trial. Our all-in-one Instagram scheduler allows you to automatically post images, carousels, Stories, videos and more. Tag locations, users and products and manage all your hashtags in one place to save 5+ hours every week.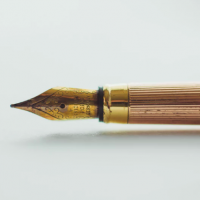 Guest Author
Every once in a while, we team up with marketing and social media experts to bring you fresh tips and sleek writing. Our guest writers come from all backgrounds to share strong opinions on social media. You can contribute to Sked Social blog by emailing us a pitch at feedback[at]skedsocial.com!