Instagram has become one of the top social media platforms in the world.
In fact, according to Carolyn Everson, vice president of global marketing solutions at Facebook, there are over 800 million Instagram users! Plus, Instagram Mobile ad revenue hit $3.64 billion in 2017, and is expected to reach $6.84 billion this year.
But for those who've only started out with the platform, Instagram can take some time to master. While it's easy to get started, there are several tips and tricks that can ultimately make your Instagram life a lot easier.
Whether you're a social media marketer who has to manage your business' social media account or a newbie looking for tips to stay efficient, read on for 14 must-implement  Instagram hacks.
14 Time-Saving Instagram Hacks To Experiment With Today
1. Add Line Breaks on Instagram
When you write Instagram captions, you'll notice that there's no "Enter" or "Return" key. So, how do most people add line breaks?
You can write your caption in the Notes app on your phone and press the "Return" or "Enter" key to add spaces. After that, copy and past brackets [ ⠀⠀⠀⠀⠀⠀⠀⠀⠀⠀⠀⠀] in the areas you'd like to add the line breaks.
Next, copy and paste the caption to Instagram.
Remove the brackets and leave the space between the lines.
You can also add line breaks to your captions in Sked Social.
Write your caption but don't add spaces between the lines like the text in the image below:
Again, don't add spaces between the lines. Instead, press the "Enter" key to add a new line.
You can also write your captions in the Notes app and copy or paste it into Sked Social. Your caption will automatically include line breaks, as long as you don't add any spaces or edit it.
Note that using Microsoft Excel or Google Sheets won't offer the same results.
2. Edit Your Photos with Sked Social or third-party options
Do you have a specific aesthetic or edit you'd like to achieve? Do you feel limited by the editing options and filters on Instagram?
You can give these third-party apps a try:
Snapseed
VSCO
Afterlight
A Color Story
Pro-Camera
Aviary
Camera+
We might be biased, but we'd also love it if you tried Sked Social.
Sked Social's photo editor allows you to crop photos, add stickers, apply filters, choose images, rotate and a lot more! When you're satisfied with the photo, you can simply click the "Save" button.
If your Instagram aesthetic is inspired by a specific account or influencer, consider reaching out to them to ask them the apps, tools or tips they use to achieve their Instagram look. This way, you can expand your network and create amazing visual posts in your own feed.
3. Approve Tagged Photos
When a friend tags you in a photo or video, the post is automatically added to your profile.
But, what if you don't want the photo to show up on your profile? What if you don't like the photo?
You can choose how you want the photos to be added to your profile.
Simply select the photo you've been tagged in, and click the three dots that appear on the top right of your screen. After that, choose "Tagging Options" and tap "Add Manually."
You'll receive notifications whenever your friends tag you in their photos.
If you want to add the tagged photo to your profile, tap the photo you'd like to add, then tap your username and select the option "Show on My Profile." If you don't want the photo to appear on your feed, select "Hide from My profile."
Tagging people, products, and locations in your posts is a proven way to increase engagement and reach a wider audience, which in turn boosts sales and brand awareness. You can add tags to your scheduled posts using Sked Social by following the steps in this blog post.
4. Add Links to Your Instagram Bio
You can only add clickable URLs in your Instagram bio.
You can still place the URL in your caption, but it'll appear as plain text, which might not be very useful to your audience. This means that visitors would have to copy the URL, open another window, and paste the URL there to visit the site.
Since almost all of Instagram's users access the app via their smartphones, this limitation can be very frustrating.
Most marketers and influencers get around to this limitation by adding a link in their Instagram bio. For example, Gatorade and Divinity LA Bracelets add a link to their website.
Some brands add links to their featured content and update their links regularly. This encourages customers to check out their offers for the season.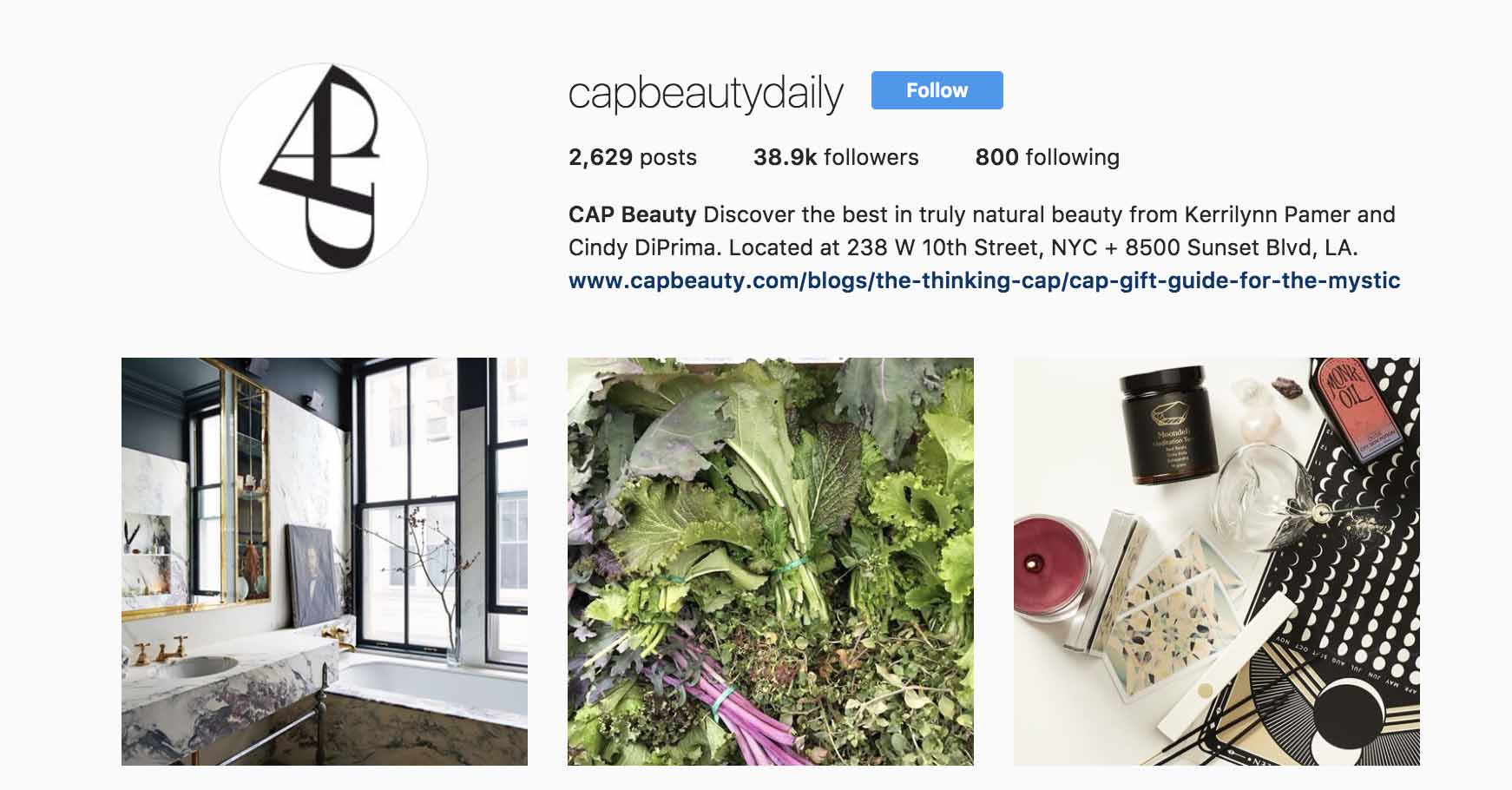 Meanwhile, Pottery Barn and L'OCCITANE en Provence has a link to their shoppable feed in the bio.
In L'OCCITANE's post, you'll see the words "shop via #linkinthebio" to point customers to where they can buy the product.
To get more mileage out of the link in your bio, you can use a redirect URL that can be pointed towards any webpage you like each time you post. This may sound complicated but Sked Social's link-in-bio feature makes it simple to set up and you get 3 branded redirect URLs for free with your account. To enable redirection for your account, follow the instructions in this article.
5. Clear Instagram Search History
Whenever you tap the search field, you'll find that Instagram keeps track of your search history. That's useful if you want to return to a previous search. But sometimes you might want to clear your entire Instagram search history.
To get started, visit your profile.
Click on the gear icon if you're using the iPhone or iPad or the three dots on Android to access the Options page.
Next, select the "Clear Search History" option.
6. Send Posts as DMs to Your Friends
Let's say you're browsing your Instagram feed and you see an interesting post.
You might want to share funny or entertaining posts with your friends or family for a laugh. Other times, you have something to say about the photo to your friends, but you'd like to share it privately.
A good option is to send these photos as private messages to individual or multiple users.
On Instagram, you can send your own photos privately to friends, or a photo from other users. If you want to do the former, simply upload the photo.
At the Share page, you'll have the option to share it as a "New Post" or "Direct Message."
Select "Direct Message."
After that, search for and select the person or group you'd like to send the post to. You can send a post to a maximum of 15 people.
To send a photo from another user to friends, tap the airplane-like-icon below the post you'd like to send. Next, select the people you'd like to send it to. Again, you can share a post to up to 15 people.
After that, add an optional message and select "Send".
7. Hide Ads You Don't Want to See
Instagram shows you ads based on your interest and past searches. You might see ads from fashion and beauty brands if you follow a lot of fashion influencers or like fashion content on Instagram, third-party websites or apps.
While the ads you see are based on your interests, sometimes they can be a bit annoying. Perhaps you want to hide ads from brands you don't like, or hide ads you see often.
Fortunately, Instagram allows you to easily hide ads you don't find relevant.
Just tap on the three dots on the upper right corner to sponsored posts and choose "Hide This."
From there, you'll be asked why you don't want to see the ad.
You also have the option to hide ads from social media sites such as Facebook, Twitter and many others using your device's settings.
To limit ads on an iOS device, go to "Settings," select "Privacy," and "Advertising."
Next, tap the "Limit Ad Tracking" option.
To disable ads on an Android device, visit "Google Settings," then "Ads." After that, select "Turn off interest-based ads."
8. Save Your Favorite Instagram Posts
There's a lot of great content on Instagram.
Some users see products that they want to buy later or perhaps you come across amazing food photography, fashion and travel photos you'd like to save for later.
Fortunately, Instagram gives you the option to bookmark the posts you love.
All you need to do is to tap the bookmark icon in the posts.
You can also curate your content using the "Collections" feature. Simply tap the Collections section and choose "Create Collection."
Next, name the "Collection."
For instance, if your collection will consist of floral inspiration, you can name the collection as "Flowers" and click "Done."
From there, you can return to your saved photos.
Click the photo you want to add to the collection, choose the collection, and tap "Add to Collection".
9. Find the Posts You've Liked
Do you want to see all the photos you've liked in one place?
If so, visit your profile and select the Gear icon if you're using an iPhone/iPad or the three dotted-icon on Android.
Select the option, "Posts You've Liked."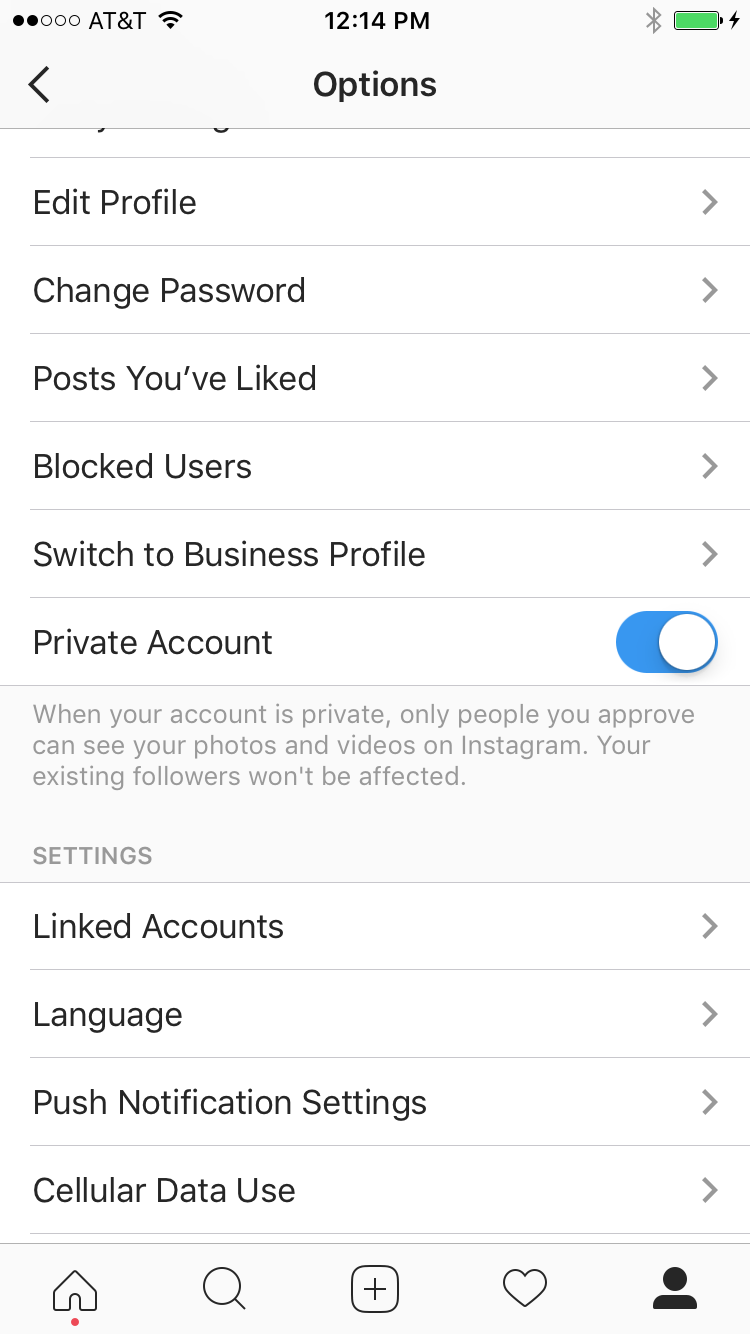 To unlike some posts you've previously liked, click the post and deselect the "heart icon." If you've un-liked posts of your friends or family, they won't receive notifications about it.
10. Schedule Your Posts with Sked Social (formerly Schedugram)
When is the best time to post on Instagram?
If you're a business, you probably know that the time you post impacts the number of eyeballs you get for that specific post.
For example, you don't usually post on 10 a.m. or 4 p.m. on weekdays, because most of your followers are at work or in school. And it's a struggle to stay online just to post at the right time.
The good news is Sked Social lets you schedule the posts for a specific date and time. The tool can be used from your PC, or on mobile apps like iOS and Android.
1. To schedule a post so it publishes automatically with Sked, log in to your account (or get started with a 7-day free trial) and click on Upload Posts (see below).
2. Then, select your account(s). Sked gives users the power to schedule their content across Instagram, Facebook, Pinterest and (soon) Twitter.

3. Choose your posting format in the 'Upload Media' section. Upload your chosen image(s) or video(s) from your computer, Google Drive/Photos, Dropbox, an Instagram URL or Canva. Click 'Continue.'
4. After reviewing and editing your photos with Sked's Magic Crop and Photo Editor, click 'Continue' to complete your post.
5. Next, fill in your caption, hashtags, and tag users, locations and products. If you've chosen to post to more than one channel, you'll have the option to set a base caption that will apply to all account posts.
6. Lastly, add the post to your Drafts, Queue or schedule it to go out now, or at a later date. Click "Create Posts," and Sked will take care of the rest.
11. Receive Notifications From Your Favorite Instagrammers
Do you want to be notified each time your favorite influencers publish a post? Do you want to receive updates on specific people?
You can turn on notifications for specific users on Instagram.
Simply visit the profile you'd like to receive notifications on, click the three dots in the upper right hand corner and choose the option "Turn on Post Notifications."
Don't forget to enable notifications from your phone's settings first.
If you're using an iOS device, visit "Settings," then "Notifications." Select Instagram and turn on the setting "Allow Notifications."
On an Android device, visit "Settings," then"Apps," then "Instagram." After that, select show notifications.
12. Reorder and Hide Filters
If you post to Instagram on a daily basis, there's bound to be filters you use a lot, and some that you don't.
To help you find your favorite filters fast, Instagram lets you reorder and hide them.
To get started, upload a post and go to the filters section. Once you're there, swipe right until you reach the end and tap "Manage."
From there, you can tap the filter you'd like to hide. Simply deselect the checkmark of the filters you don't want to see.
You can also reorder filters. Select the filter you'd like to move and hold your finger down on the icon with three lines at the far right.
Next, drag the filter to the position you want.
You can also add filters to your images using Sked Social's professional photo editor. There are 28 different types to choose from and you can adjust the intensity to create a variety of unique effects.
Within the photo editor, click on filters, pick the one you want to use, and adjust the intensity to suit.
Once you're done, click save and then continue creating your post.
13. Switch from a Personal Account to a Business Account
If you want to upgrade your Instagram game, then you'll need an Instagram business account.
With an Instagram business account, you'll be able to run Instagram ads and use Instagram Insights. The latter is useful if you want to determine the impact of each post you make, such as the likes, shares and impression in every post.
Switching from a personal account to a business account is a quick and easy process. Simply tap the gear icon on your Instagram profile.
Choose "Switch to Business Profile."
You'll be able to link your Instagram profile to your Facebook page.
Afterwards, click "Next"
At the "Set Up Your Business Profile" section, you'll find that the contact details from your Facebook profile is automatically copied to your Instagram business profile.
Here, you can also review and edit your business' contact information.
Once you've placed the right information, select "Done."
14. Share Live Videos With Friends
You can also send your own live video or a live video you're watching, to your friend or group of friends.
When you're live, simply tap the airplane-like icon at the bottom of the screen to send your live video. Friends can only view these videos if they're online, while the broadcast is taking place. When the video ends, your friends will be notified that the live session is over.
However, if you don't have time to 'go live' on Instagram (or your audience is most active when you're busy with other tasks or asleep!), don't worry. You can always record your videos at a time that suits you and then use Sked Social to post them automatically at the best times for your brand.
Over to You
Instagram is one of the popular social media apps in the world.
You can use it post your memorable moments, interact with your network and discover content from around the world.
Now, with the tricks you've learned, you can maximize its use to the fullest extent.
To recap, we've taught you how to save your favorite posts, receive notifications from your favorite Instagrammers, add line breaks and a lot more!
Plus, we also recommend you switch to an Instagram business account if you want to upgrade your Instagram results.
Not only will a profile switch enable you to post ads, but you can also measure the impact of your posts and determine the likes, shares, impressions and other metrics for every post you publish.
We might be biased, but we'd like it if you used Sked Social to schedule and edit your posts. We make it easy for you to post great photos at the right moment, for as little as $20. It's a small price to pay for your Instagram success.
Now, what are you waiting for? Try out these Instagram hacks right now.
If you're looking to carve out hours in your social media workflow, sign up for Sked's 7-day trial. Our all-in-one Instagram scheduler allows you to automatically post images, carousels, Stories, videos and more. Tag locations, users and products and manage all your hashtags in one place to save 5+ hours every week.
Monique Danao
Monique Danao is a writer and content creator with an expertise in marketing, design and SEO. When she's not writing, you'll find her enjoying funky food, listening to music and marketing start-ups. Follow her @monique_pd