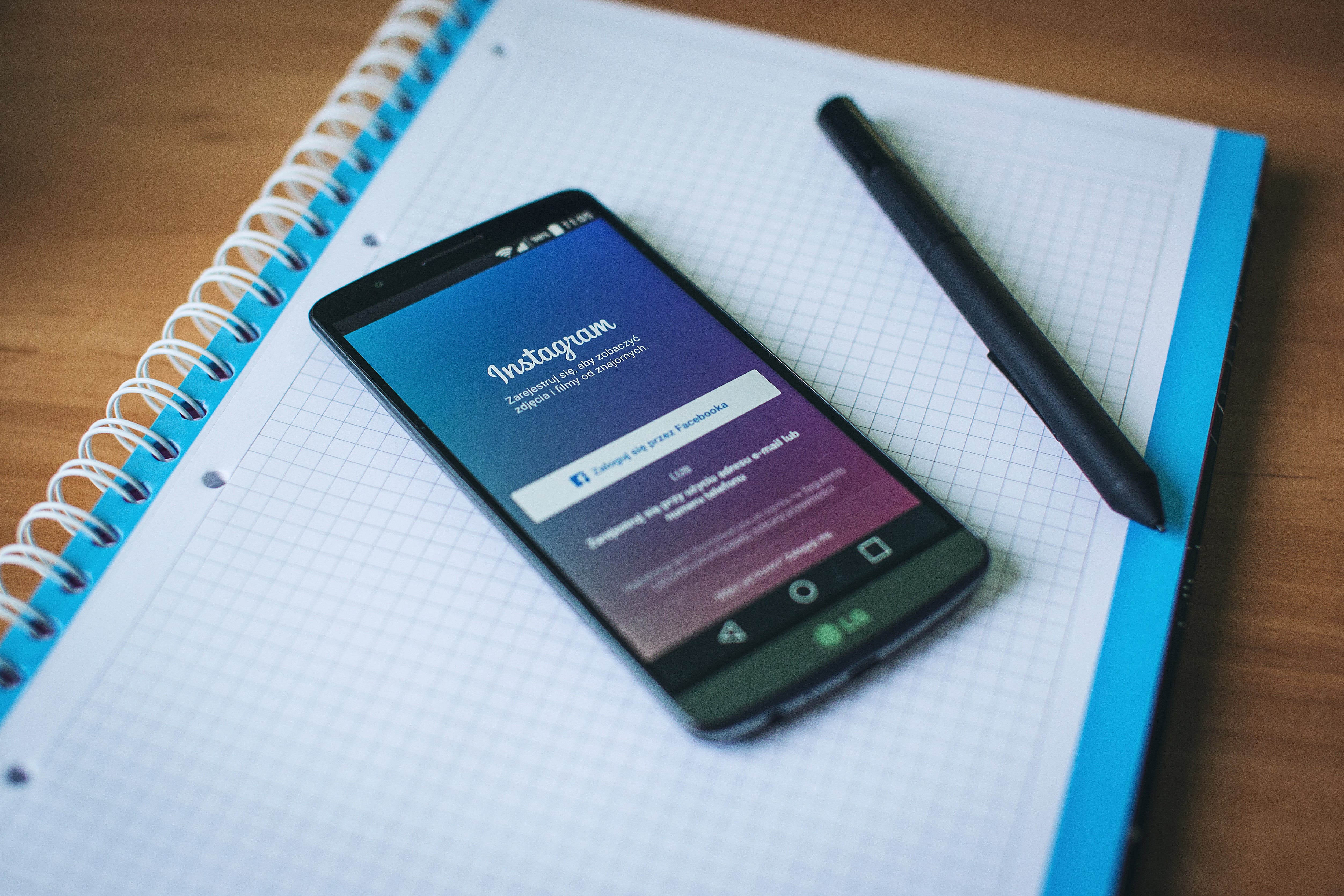 Instagram Strategy
4 Instagram Growth Hacking Techniques Your Competitors Don't Want You to Know
This post was originally published on November 20th 2017, and was last updated on December 15th 2017.
Instagram isn't a fad. As we all know, it's a very successful social platform, with over 700 million monthly active users, standing out can be quite a tough challenge!
Not only do you need to rely on high quality content , but you also need to focus on other strategies in order to grow your account effectively with a targeted audience.
In this article, I'll be teaching you four Instagram growth hacking strategies that you can implement into your social media marketing plan right away!
Growth Hacking Your Instagram Account to Success
Profile Optimization
Before you begin to even think about sharing your first piece of content on Instagram, it's vital you set-up your profile correctly and optimize it for the best results possible.
The number of times I've come across a business on Instagram that hasn't set-up their profile correctly is just crazy…no wonder they are finding it tough on the platform, with little to no engagement. Make sure you don't follow their footsteps.
To succeed on Instagram, you need to have a professional yet eye-catching profile that instantly tells your audience who you are, what you do and what type of content they'll see by following you.
Failing to deliver this effectively and in a short matter of time, can affect your chances of growth.
Account name: As with any social media platform, you should choose an account name that represents your brand. For example, GoPro have GoPro. However, if your brand name isn't available, then consider adding "The", "This" or even something along the lines of "ThisIsBrandName". Just make sure you keep it clear so your followers know who you are by looking at your account name.
Ideally, you should try to keep your social handles consistent across all platforms.
That means staying up to date with upcoming platforms and registering them to ensure they aren't taken in the future if the social platform becomes a success.
Handle: Like I mentioned above, it's vital to have a clear consistent handle across all your social platforms. If possible, set-up your Instagram account handle as your brand name. Always try to avoid using full stops in your handle – although it may look quite "cool" it can affect your chances of appearing in the search function. Instead, use a hyphen if you must.
Bio: Your bio on Instagram needs to be catchy and straight to the point. You only have a few characters, so you need to make sure it tells your audience who you are, what you do and if possible, what they can expect from following you.
Here is an example of the Creation Agency Instagram account bio.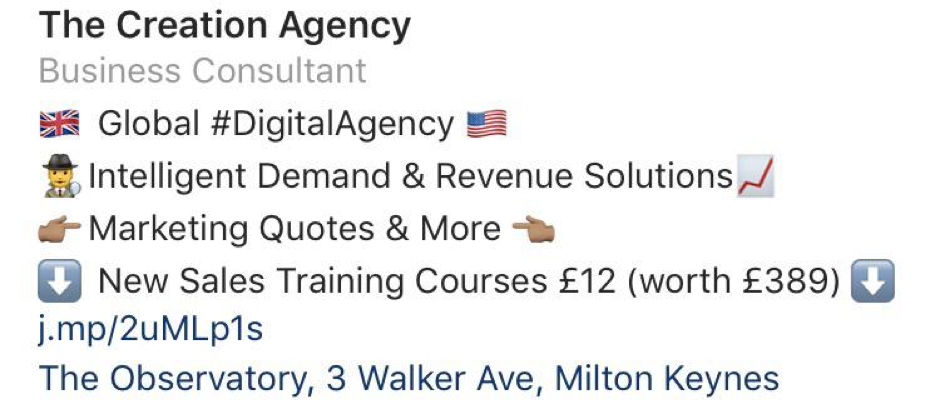 Website: Both business profiles and normal profiles are able to add a website link. Make sure you use this feature! Numerous times I've seen brands posting quality content but they don't link to anywhere!! – Not even their website homepage! – Big fail.
As you can see in the screenshot above, the Creation Agency Instagram account links directly to a sales training course. Depending on your Instagram strategy, make sure you link to a product, service or an asset that your audience may find interesting!
Keep in mind, that your audience would be more likely to click a website link if they see something of value. If you provide value to them and tell them how to solve problems, give them advice or training, they are likely to click it. Most if not all people want to increase their skillset and overcome their problems.
Content Strategy
It's been said a thousand times, content is key. It truly is. If you aren't sharing high-quality content on your profile, don't expect to receive much engagement.
No matter what type of content you are going for, whether it being an Instagram story, a general image or video post, or even a livestream, if you aren't sharing high-quality content you won't get far. You need to have a clear idea on how you will deliver your content.
To get the best out of your content strategy, I'd highly recommend sitting down and planning out your Instagram content and goals, identify what you are wanting to achieve. Set realistic objectives and take actions to achieve them.
Experiment with your content. There's nothing wrong with that, and you may find certain content performing better than you original thought.
There is a variety of great tools out there which can help you create stunning quality content for free, without the need of a designer.
Canva is one of those tools – I'd recommend checking that out for creating eye-catching content for free. Make sure to do your research on the best tools and use them as much as possible!
Hashtags
Believe it or not, hashtags are very helpful for getting your content out to a larger audience. They are key to categorising your content.
Instagram has a limit of 30 hashtags, however, if you identify the right hashtags that aren't too crowded, that's more than enough.
When it comes to hashtags, don't just opt for the usual popular ones.
You need to do some digging and a lot of research to find top performing hashtags that aren't overpopulated.
The result of doing this will help your Instagram content receive more engagement and potentially even hit the top 8 posts for specific hashtags.
If your content does really well, you could even end up on the explore page, and that's where you'll receive a ridiculous amount of engagement and followers. Your content would go slightly viral. Here's the kind of engagement you can expect.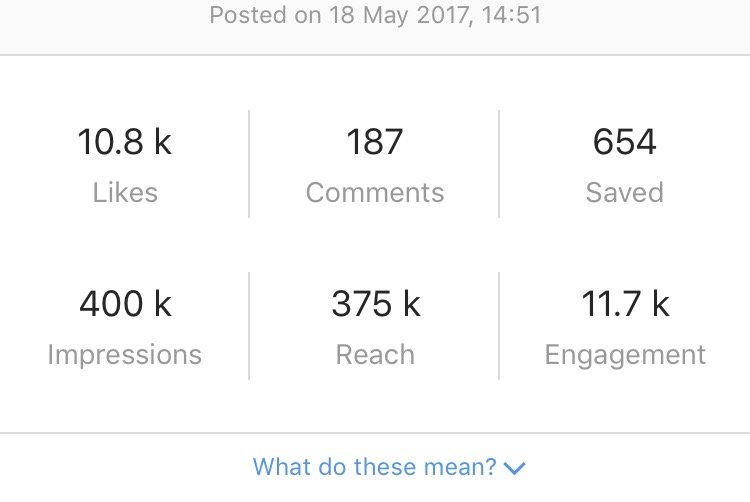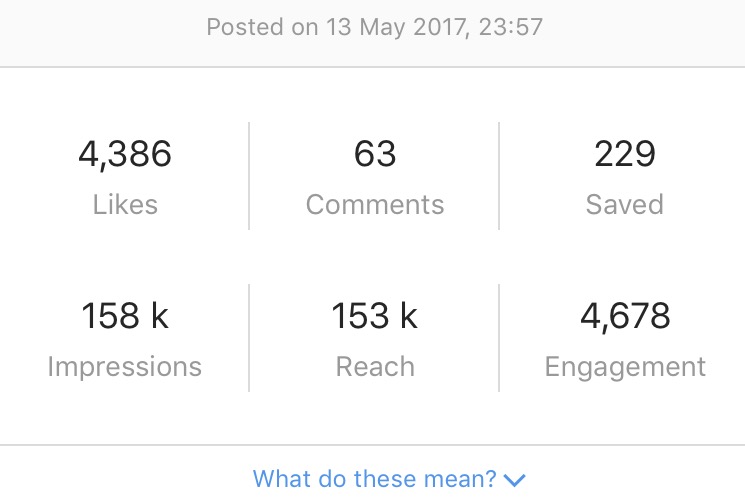 Think of it this way… If you shout in a hall with 1000 people you won't get much of a response. If you shout in a hall with 100 people, you're are far more likely to get more of a response.
That's exactly the same with using hashtags.
For example, if you were to use #socialmedia in your post, your content won't stand a chance unless you have thousands and thousands of active followers that engage with you – or your content is extremely well together.
The #socialmedia hashtag alone has over 6,833,680 posts… if you were to use a hashtag like #socialmediatip which has 66,813 posts, you are far more likely to stand a chance of getting your content seen and engaged with.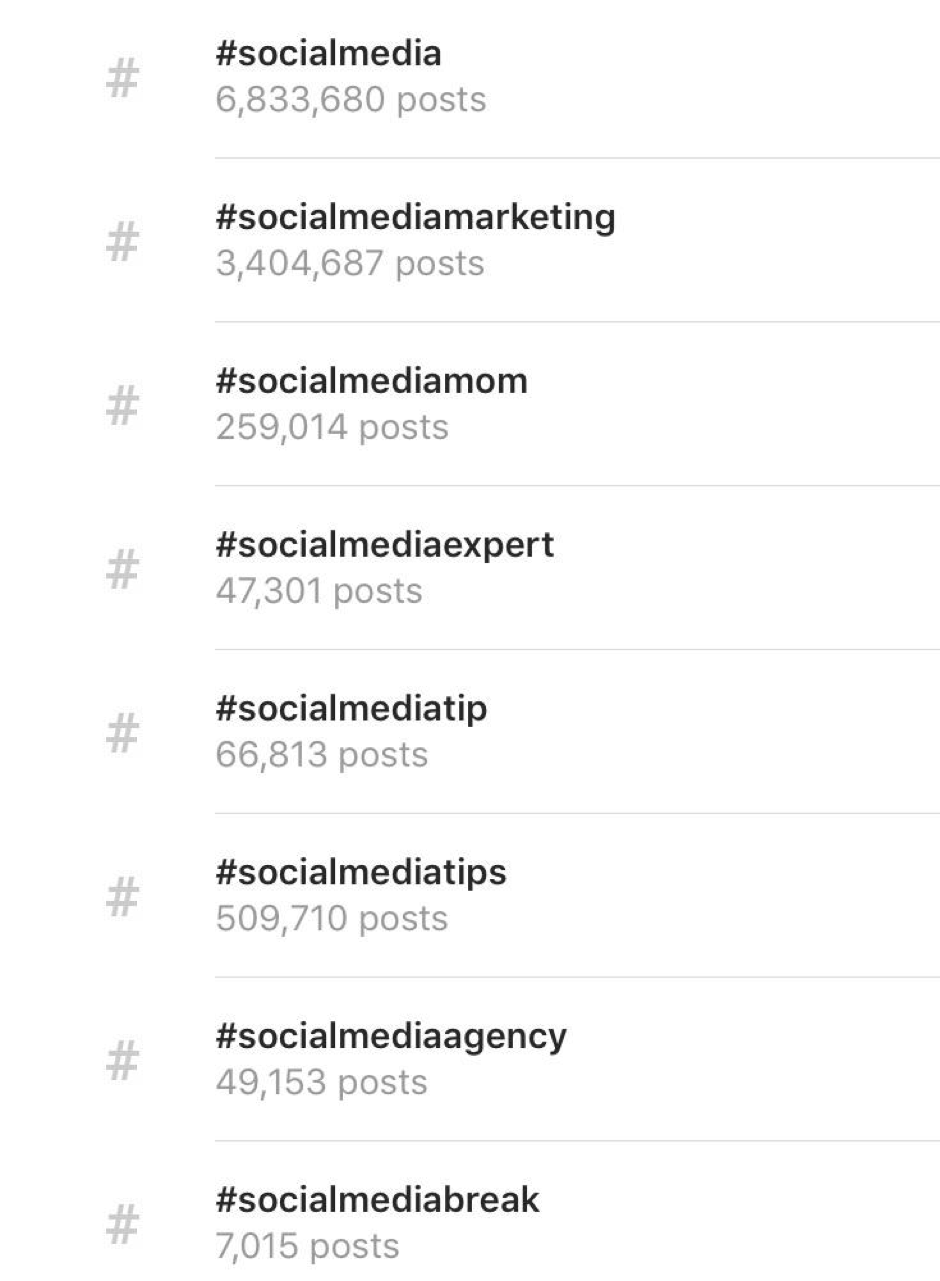 To find out which hashtags to use, you should type in your keyword like I did, "socialmedia".
Once you have done that, look at the related hashtags that aren't overcrowded. You can discover them via the search function or, alternatively make use of the "Related" feature when browsing hashtags – that comes in very handy.

Engage with your audience
Growth hacking Instagram is impossible without focusing on building a highly engaged and targeted audience. For my Instagram account , I mainly target others interested in travel, adventures, and photography.
To achieve this, I constantly research other Instagram accounts and hashtags to find where my audience is at, I then engage with them on a regular basis by commenting, liking, following and maybe even drop them a direct message. You can find your targeted audience via the search functions looking for specific accounts you want to target.
For example, if you are a travel company, you will want to target those that are interested in travel, so identifying some high influencer accounts and travel bloggers will help you achieve this.
Finding large accounts on Instagram that share high-quality content in a particular niche that get a lot of engagement is ideal.
You can then engage with their followers. When you like their content, follow and comment on their posts, they'll usually receive a notification that you have engaged with them.
The majority of the time, these users are likely to click on your account. If they enjoy what they see on your profile, they are more willing to give you a follow and engage with your content.
From my own experimenting, after lots of trial and error, I have found that liking a few pictures from a particular user, then waiting 10 minutes and leaving a comment on a post, then wait 15 minutes and follow them, there is a higher chance of them following you, if they haven't already.
By spreading out your actions, they will receive 3 notifications at different times, rather than all at once.
Once they have followed you, don't just "ghost" them.
Regularly engage with your followers content, build a relationship and you will start to see they will be more likely to engage back more and may even become a customer as they will feel like they have a connection with an actual human behind a brand.
Instagram Growth Hacking
By following these Instagram growth hacking strategies, your brand will start to grow rapidly; especially if you are sharing eye-catching content that is very engaging.
Remember, success won't happen overnight, you need to continually experiment with your Instagram marketing, finding out what works best for your audience.
If you have any questions feel free to tweet me @_GarethG and don't forget to follow me on Instagram.
About the author
Gareth is a versatile digital marketer with experience on various social media platforms including Twitter, Facebook, Instagram, Snapchat and many more. Gareth also writes various blog posts like this one.
To carve out hours in your social media workflow, start by signing up for Sked's 7-day trial. As an all-in-one social media platform that allows its users to post directly to Instagram, Facebook, Pinterest and more, Sked is the first step in engaging authentically with your followers.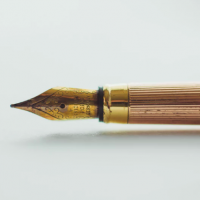 Guest Author
Every once in a while, we team up with marketing and social media experts to bring you fresh tips and sleek writing. Our guest writers come from all backgrounds to share strong opinions on social media. You can contribute to Sked Social blog by emailing us a pitch at feedback[at]skedsocial.com!