Social media post approvals made easy
Use Sked's post approvals to easily build post approval workflows for your business. It's easy for agencies to share posts with clients for approving social media content. Find out why 10,000 companies trust Sked to manage their social media approvals.
Content planning and post approvals together
Easily plan out your social media content, and then get approvals from clients or other external partners in a branded portal – no login for them needed. Gone are the back-and-forth of emails and spreadsheets – Sked makes collaboration easy.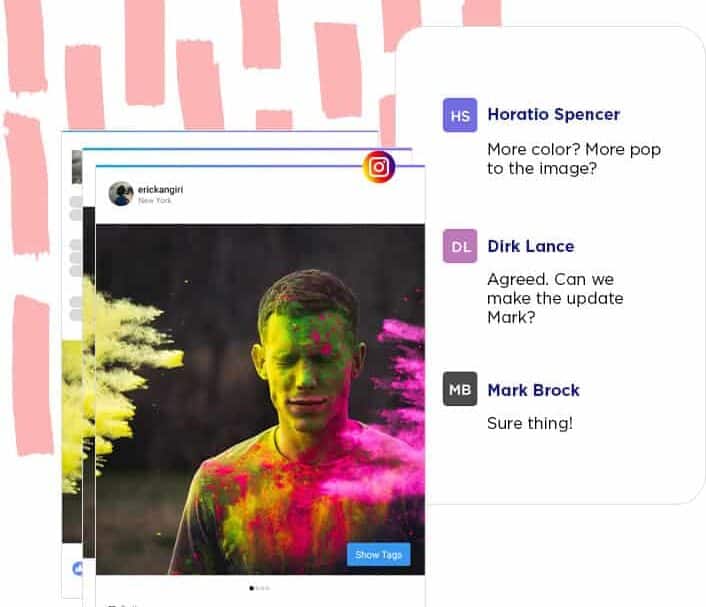 Create the approval workflow you need
Multiple approval steps? Easy. Graphic design sign-off as well as copywriting sign-off internally, then client sign off? No problems. Easily customise the workflow you need.
Collaborate within the team using internal comments
Because Sked includes unlimited free users, you can have your whole team in our dashboard for no extra cost. Use internal comments to engage with others and provide feedback, right alongside the content.
Plan everything across every channel
Plan and post to Instagram (posts or stories), Facebook, Twitter, Google My Business and LinkedIn (pages and profiles) – all in one tool. Clients see a preview of what the post will look like live on their account. Whether you are posting albums, videos, images, links or just plain text, Sked has you covered.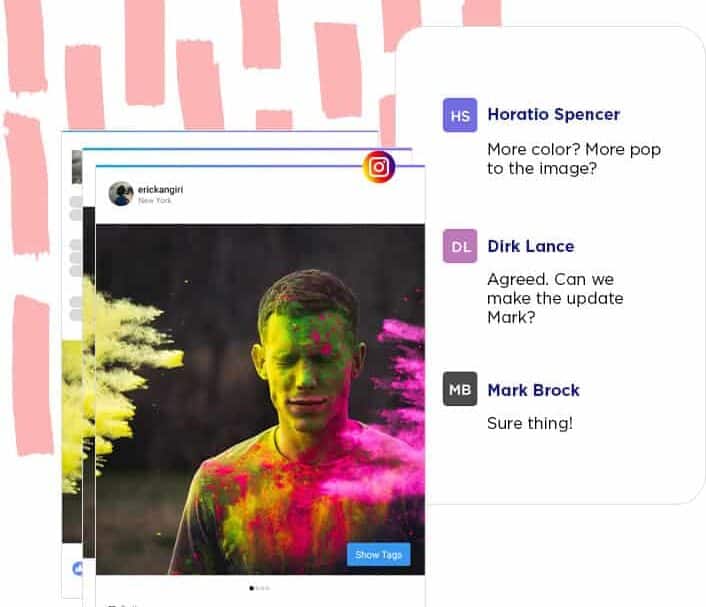 Satisfied customers say it best
Sked has helped us streamline our entire Instagram social media process. No, other social media scheduling platform allows us to do this and we've tried them all. Can't do with out.
Sked has saved us from having to spend weekends messily uploading content via mobile phones. We are able to plan ahead and see content, to ensure what we are posting has a clear marketing objective, as well as relevance to our followers.
Sked has allowed our social media team to more effectively create storylines and arcs that and to coordinate with our marketing team through its engaging layout and useful planning tools. We love the calendar that allows us to visually see our Instagram posts over the entire month!