This post, "11 Unique Ways to Use Instagram Carousel," was originally published on April 11th 2017, and was last updated on December 6th 2017.
Editor's note: Sked (formerly Schedugram) supports Instagram Carousel/multi-image posts
Sign-up for a 7-day free trial today to schedule your very own carousel posts and Instagram stories.
What Is An Instagram Carousel?
Learning how to use Instagram carousel to drive engagement is as simple as uploading the right picture.
The Instagram Carousel feature allows you to share up to 10 photos and videos in a single post.
The feature was a success once introduced and if your Instagram feed is anything like mine, it would have been full of posts celebrating the new feature.
But since its release, the Instagram Carousel has not featured as heavily in my feed, which is why you may be hesitant to start learning how to use Instagram carousel effectively. If you are short on inspiration, here are 11 ways publishers and brands can make the most of the update, and master how to use Instagram carousel for more engagement.
How to Use Instagram Carousel
1. As a storytelling tool
Instagram carousels are a great tool for storytelling. But learning how to use Instagram carousel for effective storytelling is truly an art in and of itself. Media publishers often use the feature to accompany articles, or as a story all on its own. Some examples:
The New York Times posted multiple images to promote reporter Ed Wong's article on the Mekong River in Laos. They used a long caption to introduce the article and its subject and asked readers to swipe left to see more photographs. The publication also linked to the article in its bio.
In the same fashion, The Huffington Post shared sexual violence statistics with multiple graphics in one Instagram post.
As a final example, Refinery29 rounded up numerous illustrations to celebrate Muslim Women's Day with positive messages of solidarity with Muslim women.
2. To tell a joke
BuzzFeed curated multiple photos to post memes about sibling rivalry. They made sure their followers engage in the slideshow by asking their followers to 'swipe left' to see more images.
Netflix also utilised the slideshow feature to share different emoji reactions to the show The OA.
3. For contests
Look no further than MTV to learn how to use Instagram carousel for contests! A common way that brands are using the slideshow feature is to ask their followers to vote in the comments. MTV, for example, asked their fans to vote for the best villain ahead of the MTV Awards:
4. To showcase products
The retailer Asos reveal their latest products in multiple Instagram Carousel posts, such as this series on Ted Baker's latest summer dresses.
Meanwhile, Subway has been promoting their Subs of the Day using the handy Instagram Carousel feature.
PRO TIP: You can add text to your images like Subway did for this promotion easily using Sked (formerly Schedugram)'s photo editor. It also comes with a range of other special effects you can add to your photos, including filters, stickers, frames, and you can also automatically publish the group of photos to Facebook and Twitter (coming soon) all at once.
5. For best of moments
MAC rounded up the best looks at the Mercedez-Benz Prague fashion show using multiple photographs of make-up looks.
6. For a big reveal
Disney encouraged followers to swipe through pictures for a 'big reveal'. Such as this post, which reveals a piece of trivia from the film Big Hero 6 with the help of an Instagram Carousel.
7. For customer reviews
Cake design company The Sweet Stuff post positive customer reviews in one Instagram Carousel post. An easy way to encourage more people to use your services:
8. For tutorials
Over at Refinery29 in the UK, they have been using Instagram Carousel to teach people how to make a hanging plant pot.
9. To show behind the scenes
Airbnb made use of the Instagram Carousel feature during their #AirbnbTour2017 campaign to give their followers a glimpse of the life of India's two designers.
Similarly, photographers have explained how they set up for shoots on GoPro's Instagram account:
10. To show off user-generated content
The design tool Canva rounded up their favorite Canva designs of the week in one easy to digest photo post using the Instagram Carousel.
The makeup brand Rimmel London also utilised the Instagram Carousel, using their customer's images in a multi-picture round-up.
If you have customers who are creating user-generated content for your brand, you can easily regram and share their content using our in-browser regramming app. To try it out, head over to the Chrome Web Store and download it for free.
11. To illustrate transformations
The slideshow posts are a useful way to show before and after, or to show the gradual transformation. This works well for travel, but lifestyle brands are also using it to illustrate style transformations. Here, ELLE have used the Instagram Carousel to document Rihanna's changing hairstyles:
Now that you know how to use Instagram carousel, it's time to get going!
Upload multiple pictures or videos by tapping the pictures you want to use when uploading a new series. However, if you want to an Instagram Carousel for your feed you can schedule to post it automatically (instead of having to publish them yourself at all hours) using an app like Sked.
How to use Instagram Carousel and Auto Post Using Sked
Now that we've reviewed how to use Instagram carousel, it's time to start posting them as quickly as possible. That's where Sked comes in!
To get started, log into your Sked account, or start a free 7-day trial.
Next, navigate to the Upload Post dashboard. Choose your desired Instagram accounts. If you want to auto-publish the carousel to Facebook or Twitter (coming soon) select those accounts as well.
To create a carousel, login to your Sked account (or start a 7-day free trial) then proceed to the Upload Post Dashboard and choose the accounts you wish to publish to. Using Sked, you can publish your carousel post to Instagram, Facebook and soon Twitter, simultaneously.
Then select "Multiple Images/Carousel Post" in the left menu of the "Upload Media" section. Proceed by uploading your desired images. Click 'Continue.'
If you want to post a unique set of images to each social media channel you can do so as well. Simply disable the "Use the same image for all selected accounts" feature, and proceed by uploading your images.
After reviewing your carousel's images, proceed by cropping and editing each of your posts within the same screen. Switch between each post by clicking on each carousel image at the left of your editing window.
Access Sked's photo editor via the editor icon.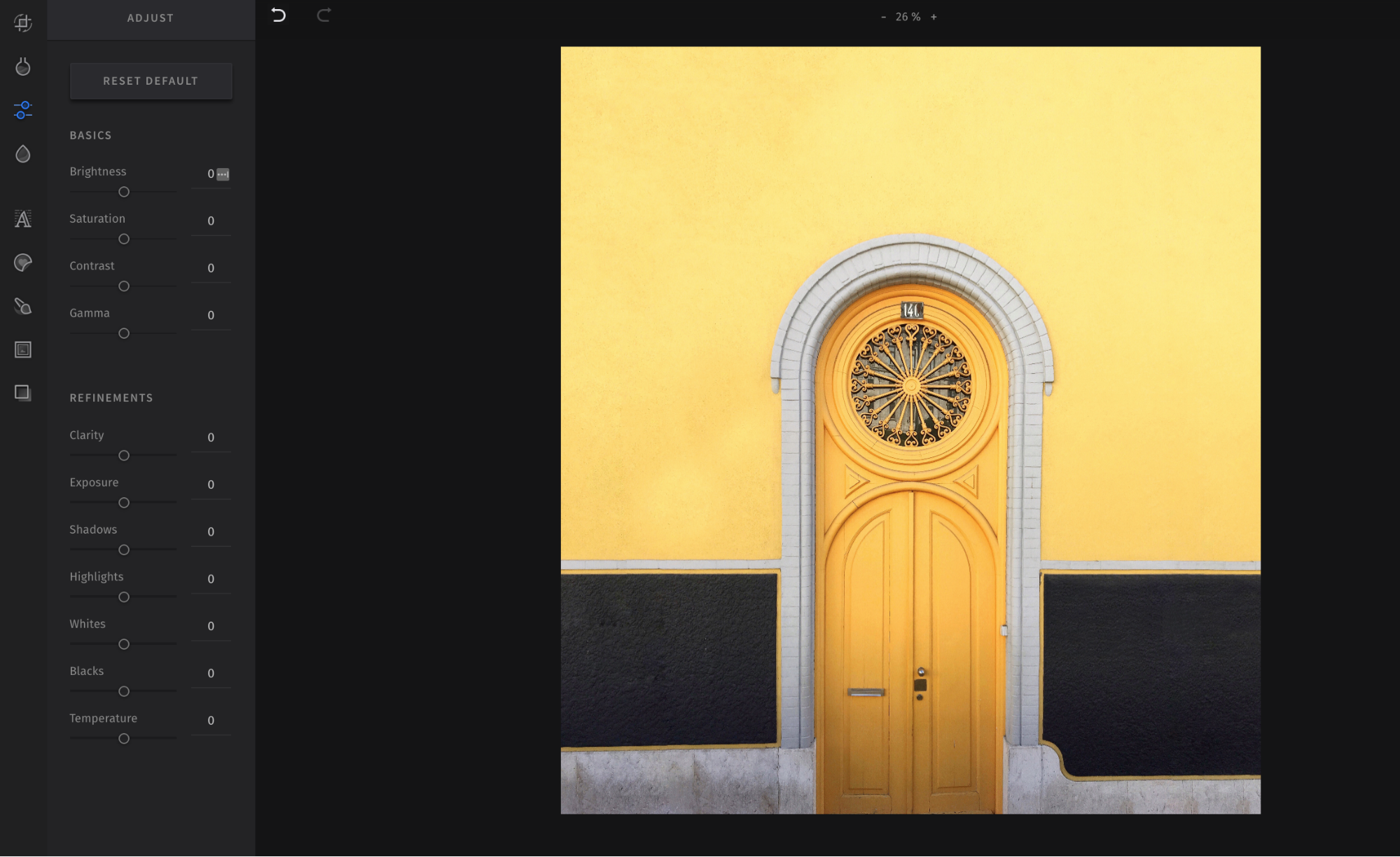 Once you're done, click 'Continue', add your comments, tags and add it to your queue or schedule it, and let Sked do the rest!
Summary: How to use Instagram Carousel
As a storytelling tool
To tell a joke
For contests
To showcase products
For 'best of' moments
For a big reveal
For customer reviews
For tutorials
To show behind-the-scenes
To show off user-generated content
Now that you've mastered how to use Instagram carousel, why not start carving out hours in your social media workflow by signing up for Sked's 7-day trial. Our all-in-one Instagram scheduler allows you to automatically post images, carousels, Stories, videos and more. Tag locations, users and products and manage all your hashtags in one place to save 5+ hours every week.
---
'How to Use Instagram Carousel' – About the author
Sophie Murray-Morris is a London-based freelance social media editor and journalist. She was previously the Deputy Social Media Editor at Metro.co.uk and the UK Social Media Editor at MSN. You can find out more by following her on Twitter.
Guest Author
Every once in a while, we team up with marketing and social media experts to bring you fresh tips and sleek writing. Our guest writers come from all backgrounds to share strong opinions on social media. You can contribute to Sked Social blog by emailing us a pitch at feedback[at]skedsocial.com!